Covid 19 Office Policy for Visitors (updated January 2022)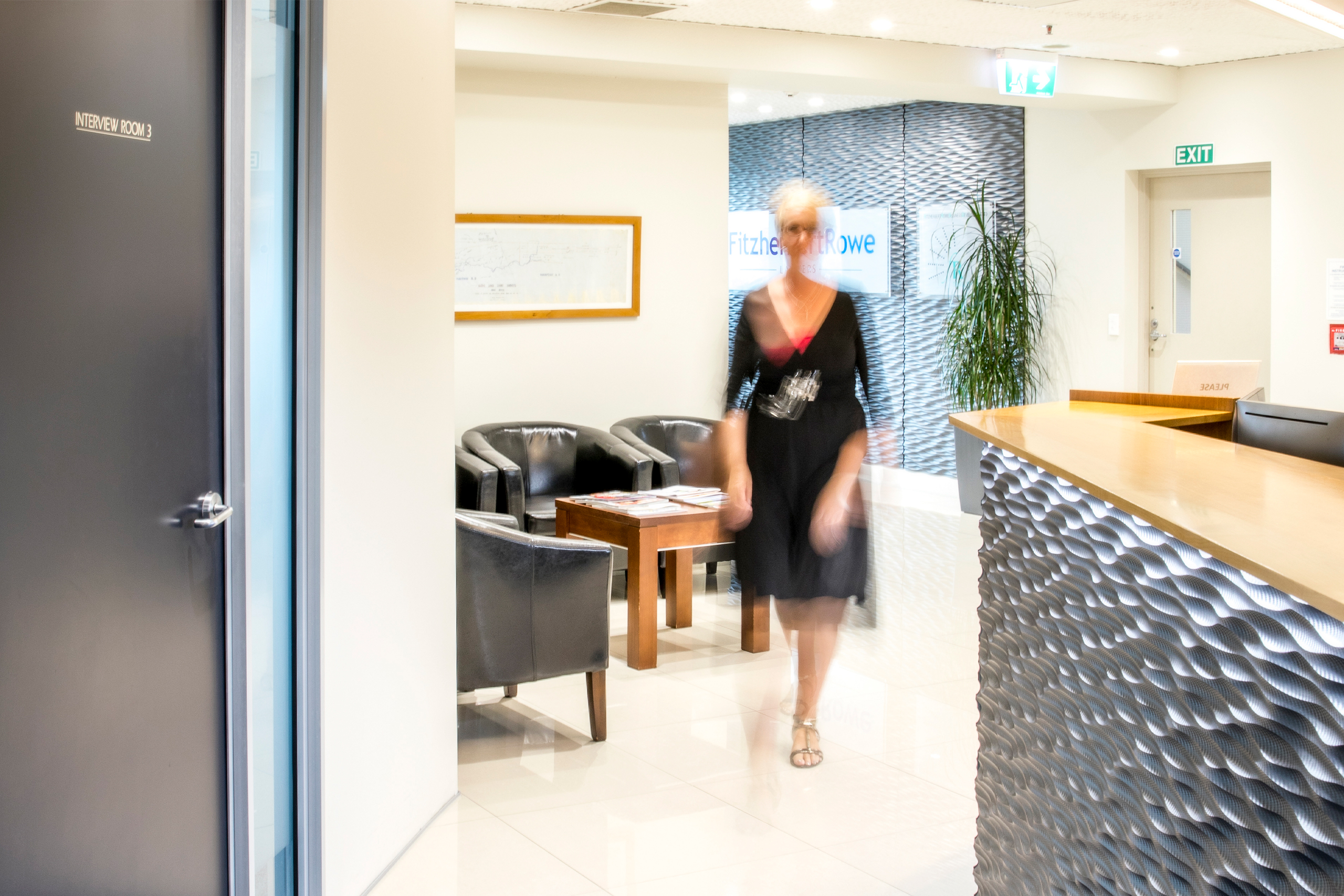 Covid-19 is a virus that if caught, puts us at risk of serious health outcomes. Fitzherbert Rowe's duty is to eliminate the risk, and if it is not reasonably practicable to do so, to minimise the risk of any clients, visitors or workers contracting or transmitting Covid-19 in the workplace or while at Fitzherbert Rowe premises. 
New Zealand has now moved away from a strategy to eliminate COVID-19, which means that ongoing, uncontrolled community transmission is more certain in our communities. This, along with the introduction of more transmissible variants means there is a significant increased risk to our clients, visitors, and workers. 
All visitors are required to confirm that they have received two doses of an approved COVID-19 vaccine. This includes any subsequent boosters that are approved and recommended to maintain immunity. This must be confirmed by presenting a copy of the vaccination record from the Ministry of Health, known as My Vaccine Pass. This will be scanned and verified at reception upon your arrival at our offices. 
All appointments must be booked in advance by phoning 06 356 2621 or emailing lawyers@fitzrowe.co.nz. 
Doing Our Part 
The health and safety of our clients and our staff is very important to us and as such, we have organised our offices to comply with the Government guidelines. We have restricted the use of our meeting rooms to maintain a physical distance of 2 metres. Our team members will re-iterate our procedures upon your arrival. 
Arriving at the Office 
If you have any cold or flu symptoms or have been in contact with anyone who has tested positive for COVID-19, please reschedule your appointment by notifying our reception staff or your contact person. 
Upon arrival: 
Ensure your face mask is on

 
Present your My Vaccine Pass

 

Sign in with the NZ Covid Tracer app

 

Use hand sanitiser, located at the reception desk at each of our offices

 

Remain vigilant and aware of physical distancing when in our offices

 
During your Visit 
For the duration of your meeting, you must wear a properly fitted face mask and maintain a physical distance of 2 metres from all staff wherever possible. 
When coughing and sneezing, cover your mouth and nose with a flexed elbow or tissue, throw this tissue away immediately and use the hand sanitiser provided in our meeting rooms. 
Contactless meetings 
If a My Vaccine Pass is unable to be presented, a meeting can take place over the phone, via Zoom, Skype, Microsoft Teams, or any other means of video conferencing. 
Without a My Vaccine Pass, all drop-offs and pick-ups will remain contactless wherever possible.  Everything is to be placed on the desk at our reception area, a team member will then collect it from there. Please refrain from handing items directly to our staff and continue to follow 2 metre physical distancing. 
It is acknowledged that there are some circumstances where there is a need to meet face to face.  If vaccination status cannot be confirmed with 'My Vaccine Pass', requests for face-to-face meetings will be assessed on a case-by-case basis by the General Manager or a Partner.  If a meeting is confirmed stringent COVID-19 protocols will be applied.  These include: 
Wearing a face mask at all times

 

Meeting in a well-ventilated area, preferably outdoors

 

Maintaining social distancing of at least 2 metres

 

Sanitising before and after the meeting

 
If you have any questions or concerns about this policy, please contact your local office: 
Palmerston North: 06 356 2621 or emailing lawyers@fitzrowe.co.nz. 
The Law Shop: 06 356 9869 or emailing enquiries@lawshop.co.nz 
Feilding: 06 323 4034 or emailing feilding@fitzrowe.co.nz 
Dannevirke: 06 374 7099 or emailing dannevirke@fitzrowe.co.nz 
Waipukurau: 06 858 8533 or emailing waipukurau@fitzrowe.co.nz 
Stay safe and well. 
Fitzherbert Rowe Management